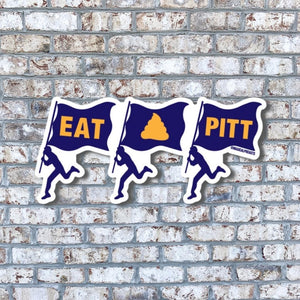 ESP Flags© Tribute Sticker
The most cherished rival in Mountaineer history is with Pitt… we all know it, we all say it… It's time to show it loud and proud! This design is an original created by Magical Preasts Design Co.!
Each sticker is approximately 1.8" tall and 3.5" wide and features a thick, durable vinyl coating to protect from scratches, water, and sunlight. Each sticker has a peel away backing.
Each #magicalpreasts sticker is completely designed by us and printed in the USA. We know you'll love this design as much as we do!
---
We Also Recommend
---